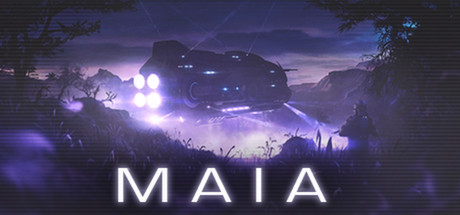 Maia
A downloadable game for Windows and Linux
About This Game
Maia is a strange and hostile alien world, toxic to humans, yet lush with new life. Your mission is to colonise this poison eden, survive it's dangers and establish humanity's first foothold in the stars. Created by independent developer Simon Roth, Maia is a space colony simulation game about surviving and thriving on another world.
Build your Base
Burrow into Maia's mineral rich crust to build and manage a complex base that fulfills your colonist's needs. They'll need somewhere to sleep, somewhere to build and a steady supply of food, water and energy.
An Enormous Procedurally-Generated World
Twelve light years from earth, the planet 3452C[Maia] circles Tau Ceti. Its atmosphere is toxic, its surface is ravaged by solar flares and meteor blasts and its unstable crust is constantly shifted by earthquakes. Nevertheless, it is theoretically habitable. Explore Maia through a series of vast procedurally generated mission areas, each one up to 2km by 2km in size.

Challenge Yourself
In addition to the sandbox mode players can take on four specific missions, with more to come in updates. Deal with an influx of refugees from a stricken space station in Cassiopeia, survive the perpetual night of arctic winter in The Twilight Zone, study Maia's local ecosystem in SN1572 and begin to terraform the planet in the shadow of an active volcano in Stratospheric Sulphates.
Research the Planet to Survive
Maia is a hard science fiction game based on real or extrapolated technology. Some of the colonist's tools have been brought with them, but others must be fabricated from what they can find. Once your base is up and running colonists can begin to study the native environment researching new ways to use the flora and fauna of Maia to their advantage.
Dangerous Atmosphere
Maia's surface is toxic to humans, keep the colony safe by carefully managing the atmosphere around your base with well placed airlocks, atmosphere generators, heaters and air vents. Air flow and heat circulation are realistically simulated, emulating the deadly challenge of surviving on an alien world.

Advanced Colonists AI
In Maia you don't have direct control of your colonists, they operate on their own initiative, fulfilling their wants and needs. You'll need to take care of both their bodies and minds if you want any of them to survive.
An Army of Robots
Colonising an alien world isn't something humanity can do alone, instead they've created robotic helpers to do the jobs they don't want to. The I.M.P. robot digs through Maia's crust and collects useful minerals, while the Utility Repair Robot takes care of all that routine maintenance humans can't be bothered with.
First Person Mode
Experience Maia through the eyes of your pet robots. Assume direct control and explore your base in first person, directly interacting with it by performing your robotic tasks. Become part of the world you've built.

Genetically Engineered Super Chickens
Maia runs on a custom game engine made by independant developer Simon Roth. It is used exclusively in Maia and is purpose built specifically to support this game.

Immersive Soundtrack
Maia's immersive sci-fi soundtrack adapts and responds to in game events, ensuring it always reflects the mood of the game.
The Inspiration
Maia was inspired by games such as Dungeon Keeper, Theme Hospital and The Sims. It mixes strategy, management and construction with dark gallows humour about the many dangers of an alien world. Maia also draws from the retro future style of 1970s sci-fi.
Get Involved
You can see our updates and give us feedback on the game via Twitter or our active Discord. Check out the wiki for more info on how to get playing.

Purchase
In order to download this game you must purchase it at or above the minimum price of $20 USD. Your purchase comes with a Steam key. You will get access to the following files: